Community Work
Cambria tenderly curates events to feature and serve female and femme artists of color.
All events prioritize black women, queer women, trans women, undocumented women, indigenous women and women living with invisible or visible disabilities.
The First Gathering: What are you craving in PDX Theatre? 11/11/18
A kick-off event for Portland's first collective of Women of Color working in the theatre community. Artists shared their stories of challenges and hope with each other to discuss the direction of the collective.
The Second Gathering: Her Story 12/9/18
An evening for female artists of color to share community, discuss their view of their shared Portland landscape, and strengthen their storytelling skills in a workshop lead by Portland writer, actor, and singer, Shalanda Sims.
Noche de Arte Presented by PDX Latinx Pride and Pochas Radicales 7/21/17
The kick-off event to PDX Latinx Pride's 2017 Festival was a celebration of art featuring Portland's queer and femme artists of color. PDX Latinx Pride leadership committee members Cambria Herrera and Shaila Zamora commissioned Las Pochas Radicales members: Blanca S. Villalobos and Andres Telles to curate and co-host the evening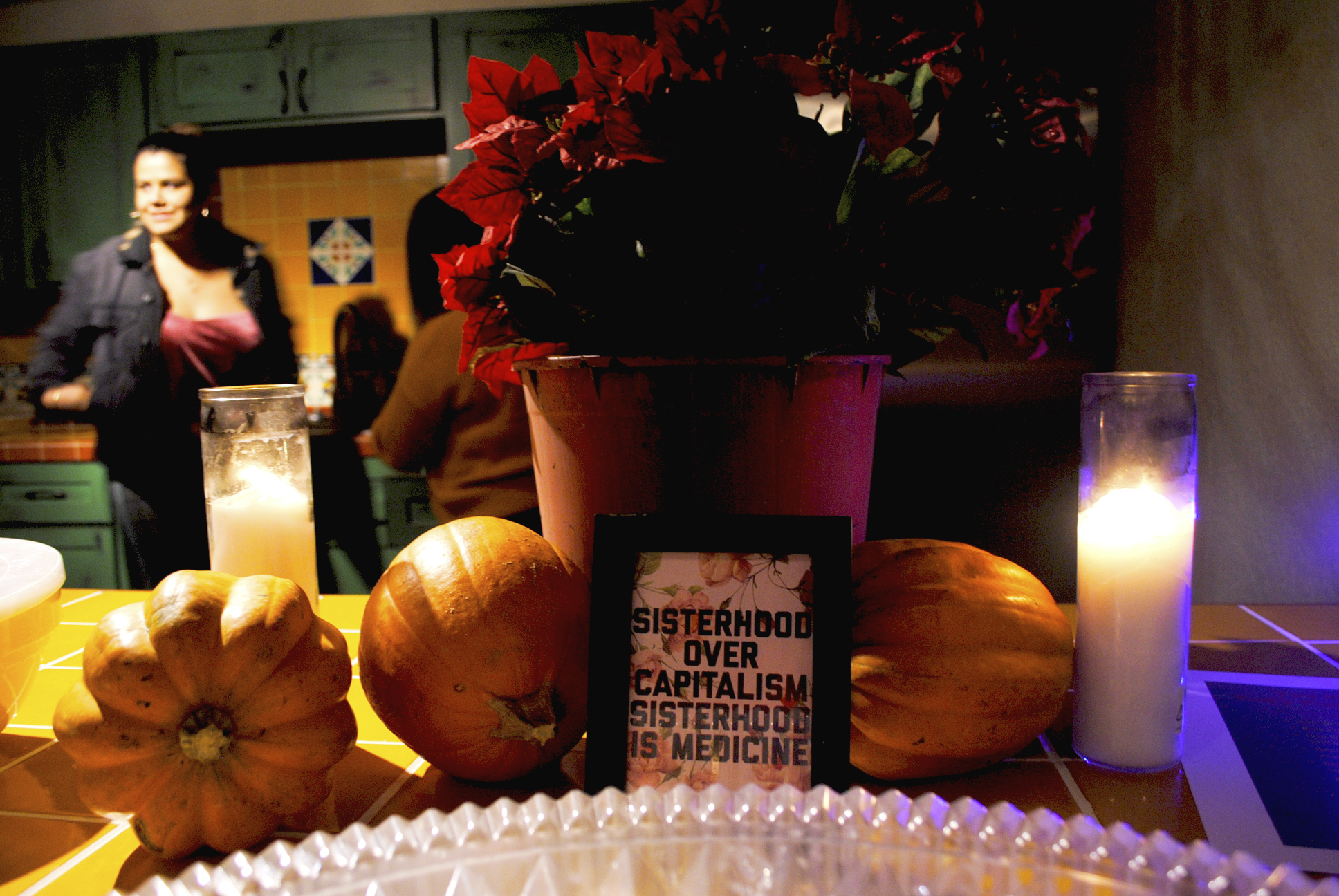 Workshops:
Cambria is available to facilitate workshops in Portland, Oregon and upon special arrangement across the U.S. Workshops can be adjusted according to time restraints and number of participants. To request a workshop email at: cambriaherrera@gmail.com.
Workshops Available:

"Writing Your Story"
Participants will learn and practice tools for writing their own story in order to empower their belief in the power of their experience and grow communication skills.
"Script Analysis for the Stage Director"
Participants will deepen their knowledge of script analysis techniques with a focus on dramaturgical research and analysis of conflict and action.
"Devising Theatre with Body Positivity"
Participants will discuss cultural oppressions and how they influence their perspective on their own bodies and identities. They will explore the journey they are on towards body positivity. They will then devise a group performance piece based on this conversation.